Change is Coming – Item Barcodes Are Becoming Web Enabled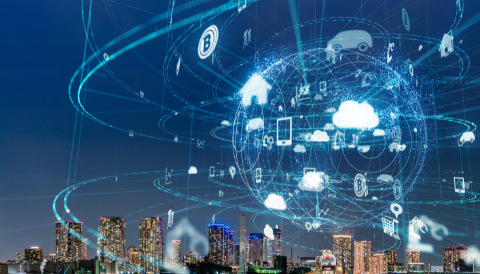 In the near future, new standardized GS1 barcodes and data carriers will enhance the experience for consumers around the globe while strengthening brand loyalty, and improving traceability, patient safety and efficiencies. For almost 50 years UPC barcodes have been integral in supply chain processing. A single unique barcode will soon connect every item to be connected to the web by embedding Web addresses instead of just numbers.
This informational site is provided by Bar Code Graphics, the US barcode authority. The educational information below is geared to provide an overview of this exciting new initiative. Technical resources are provided in the right column. Essentially, the Digital Link format allows a single 2D barcode to provide point-of-sale functionality and also behave as a consumer-facing web-based URL to enhance a consumer experience. Even though large-scale implementation is not slated for a few years, it is imperative that companies understand the importance of how they assign their GTINs and manage their product information today so they can take advantage of this new initiative.
Today's consumers are scanning products using their smartphones to research what they want to purchase or to learn about what they have just bought. Due to a lack of standardization and control, mobile scans from UPC barcodes typically yield unreliable and inaccurate results. To address shoppers' need for more information, some manufacturers have begun by adding QR codes on packages that connect consumers to more product information. Although these barcodes direct consumers to content curated by the brand, these additional symbols take up valuable "real estate" on packages and labels. Furthermore, the additional barcodes are causing confusion when scanning at point-of-sale checkout counters.
Consumer Experience – GTIN Digital Link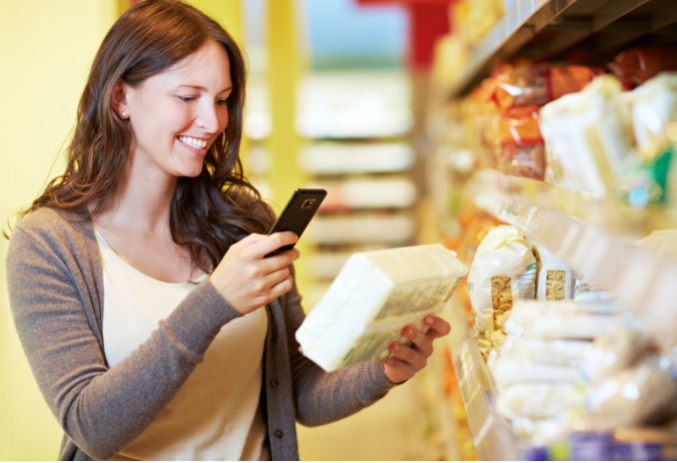 As online shopping has proliferated over the past decade, consumers have become accustomed to making selections from online content. Information ranging from ingredients, recipes, customer reviews, and recalls is part of the new decision-making process. Using the GS1 Digital Link, consumers can now use their smartphone (no specific app required) to scan a QR code on the package which directs them to a brand-owned web page that provides the information they now expect.
The structure of the GS1 Digital Link is also designed to direct different applications to read the same barcode but direct the user to a completely different web destination. Consequently, the same consumer who reads the QR codes in the store can have completely different experiences scanning the same code with different 3rd party applications.
These "experiences" can be ordering products, collecting loyalty points, and posting on social media sites. Click on the bottom of the page to learn more details about how this functionality works. Whereas the term "GS1 Digital Link" addresses the global schema for encoding the data, the term for the connecting barcode is called a "GTIN Digital LInk".
Healthcare experience
The information provided by pharmaceutical manufacturers is often intimidating to consumers. Aside from small dense printing which is challenging to navigate, the information is commonly provided in multiple languages. Not only are the information leaflets expensive to produce, but they pose ecological problems with the amount of wasted paper. By using the "resolver" component of the Digital Link, mobile applications can allow users to scan on-pack GTIN barcodes and be redirected to an electronic patient information leaflet which, through a simple setting in their smartphone, is delivered in their preferred language. Click on the bottom of the page to learn more about the "resolver".
Supply chain
Product data management is crucial for both retailers and manufacturers. Suppliers are often forced to use complex data-sharing ecosystems to collate images and video from a content service provider, marketing material from a digital agency, and perhaps multiple sources of data covering logistics and product information—an expensive, duplicative, and time-consuming process. Leveraging GS1 Digital Link and resolver technology, the industry can enable a future product-listing process—one that uses foundational GS1 identity to streamline and connect trading partners to relevant, brand-authorized sources of data. Traceability solutions may also be greatly enhanced by the use of the same GS1 Digital Link barcode. GS1 Digital Link enables the identification of specific product batches (or even serialized products). This additional data in the barcode can support linking to information about provenance, recall, and/or expiry. Retailers can save a significant amount of time—and avoid losing revenue and brand trust—by quickly locating and removing products from shelves more precisely.
The Obvious Question – Is the UPC barcode going away?
The short answer is not in the near or immediate future. There are many technological and behavioral challenges that will need to be addressed before the UPC barcode rides off into the sunset. It is important to note that his initiative does put an enormous spotlight on why companies need to correctly identify their products with compliant GTINs and take control of their associated product data. Click below to learn more about the hurdles the Digital Link has to overcome.
As the US barcode authority, we have created tens of millions of barcodes currently found on consumable products, books, and coupons. Our specialized web services provide .eps barcodes and we anticipate forging partnerships directly with brands so they can dynamically interface to our barcode creation web services to eliminate data entry. Please contact us at sales@barcode.graphics for assistance and information click on the chat button below. UPC barcode mistakes can be quite costly if not properly implemented. With your company's success on the line, it is important to properly identify your products.